I could upgrade ubuntu firmware via software. It was able to get in upgrade mode by quick pressing F button 3 times.
But there is impossible to go in upgrade mode from SD card like instruction.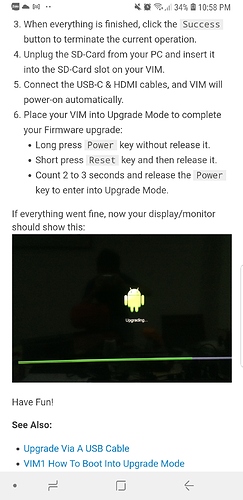 I need to upgrade ubuntu 18.04 kernal 5.3 for ROS application. But, there is no 5.3 version for Emmc
It is SD/usb only
Do you have solution?