Cant get spdif out from
Vim3l + tone board +core elec
do you mean optical output?
It had coaxial in with both generic and vim edition
And coaxial out with vim edition if it connected with vim sbc.
in the CoreElec settings you can change the outputs, look there
for example, in my case, I make audio over HDMI.
where direct audio output, also indicate your device.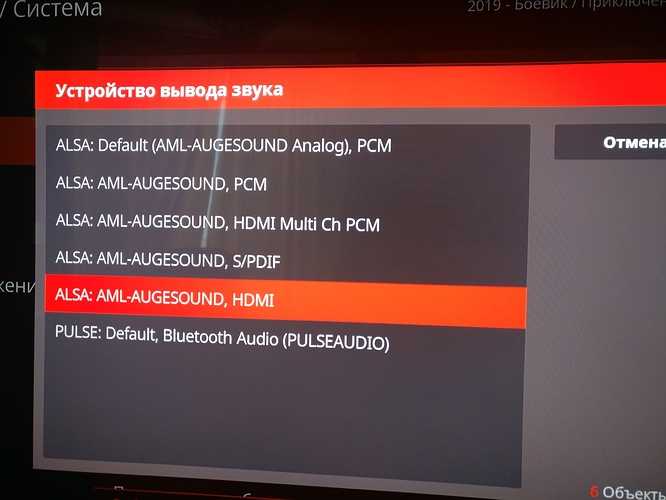 Your right.
I tried everything in this setting.
I m getting audio through tone board analog rca
Even i got spdif in worked well.
But what i needed is coaxial (spdif ) out.
Thats not wirking.
Do you have tone board???
Do you have tone board???
no, but the meaning of the connection is the same, you just output the sound through ToneBoard, I'm on TV via HDMI

I get it what u mean.
I did it with tone board spdif out but it did not output signal to my other dac with coaxial in.
check the wiring diagram again
I explain my setup and wiring to u. I tride my best…
Vim 3l + tone board + core elec
Now coaxial cable connected to my external dac through khadas tone board rca coaxial socket.
In core elec audio out put set to khadas spdif out.
I even tried aumligic spdif out in sound option.
I ambpostig picture in next msg
Yes, everything is fine here, it turns out that the system recognizes the Tone Board!
need to look further…
hello, i have VIM3 Pro board with coreelec matrix20.0.
what do I need for using Spdif out coaxial / optical?
simply use this on PIN13 + GND on GPIO header should work?