HI,
I am working with VIM3, and 2 days ago I had no problem with "make" to build an image with FENIX, but today when I try to make, I have this error: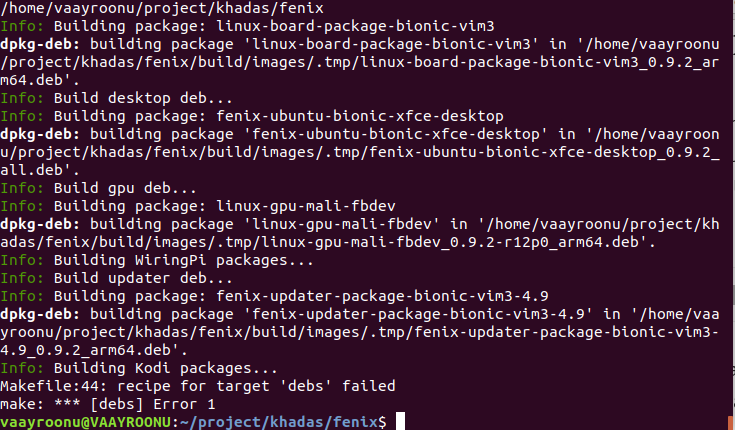 That error appear when I try make, make debs, make kernel, etc.
My setup build environment is:
and the host PC has Ubuntu 18.
Thanks in advance.