Could someone please help me with mounting external hard drive - I get this message (russian says it didn't manage to mount):

and the syslog gives: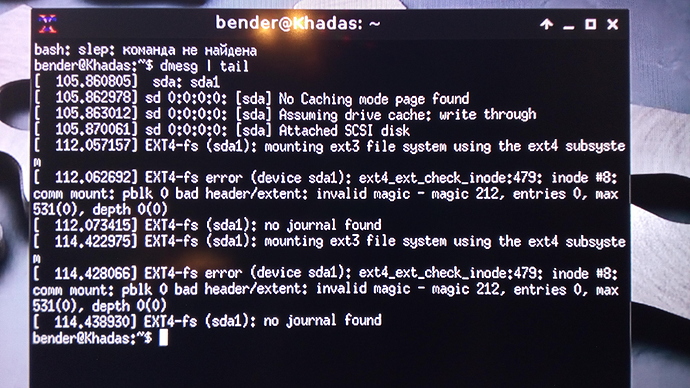 I've also put ticks on reveal and automount removable disks in settings.
Also when I reboot with that hard drive attached I only get a grey screen so I have to pug out USB-C cable.
No problem with FAT32 or NTFS drives occurs.
VIM Pro on Vim_Ubuntu-16.04_V170124
I'm new in Linux please forgive my lack of experience
I did look through the similar problem on a relevant forums