No, filters won't affect this.
Oh ok glad I ruled it out lol, apparently new dac is coming soon so hopefully it will be better
Ok for DSBAudio , but who else has decided to not buy or use the tone board because of this hump ?
Apparently there will be a new version soon
If the new version can solve this, that's ok. I want to see khadas can give a solution about the current tone board.
Hi All:
Our guys go to ESS Lab here in Shenzhen, and the hump issue do exist in there DAC chips, they also still don't have a good solution at the moment.
They will update this issue to ESS Lab in USA, and yes, we will try to improve the issue on current KTB: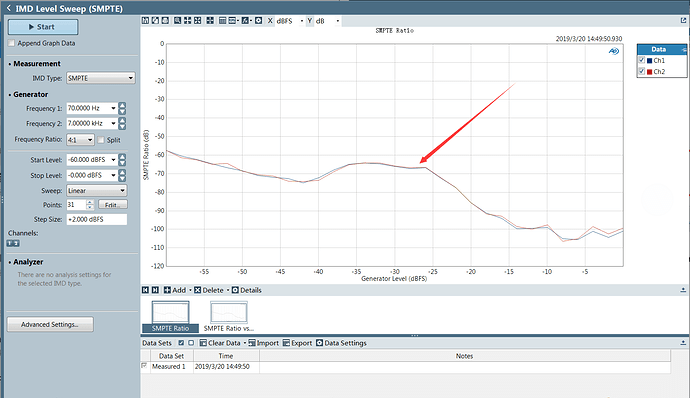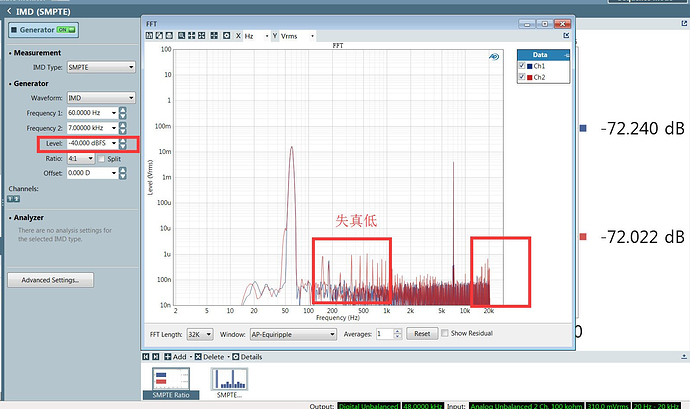 Have fun!
Thank you very much for the update, you and your team members are excellent engineers, I believe you will find a final solution one day.
Thank you for this. I could not help but notice that the second graph was taken at -40dBFS, and the distortion level appears to be below -115dB, which is great. However, according to the first graph, the IMD distortion does not appear to be at its worst at -40dBFS. The worst case scenario is around -30dBFS. Would it be possible to have the second graph displayed at -30dBFS?
Is there any advancing on this issue ?
No update, I almost give up and will buy something else.
No an easy thing, as it's common issue of the ESS DAC chipset, and almost all the ESS based DAC with same issue for a few years.
@Edison still obsessed with solving it, and just discussed another professional engineer for a solution, but was no luck.
We will keep an eye on it.
Good day!
So for people that bought a unit there will be no fix ?
Do you plan on fix it on a new revision ?
Any reply team ? I have a tone board and no solution to the hump
Hi Gouwa
many dacs based on ess sabre IC do not have the hump. Ess9018 also do not show this hump. So my question is , will you fix this issue for current owners of the tone board ? If not , do you plan on a new board revision that has this issue fixed ?
in a blind abx test bench, how often will you identify which is which between a device with the disto hump and one without it just with your ears and your brain ?
Engineer that distributes esssabre IC is saying that its very easy to hear the sound difference between units with hump and without hump
We are working on the Hump issues, and we have a solution now(hope it's right way), we will take a trial in the new engineer prototype and update here.
Good day!
@Gouwa will this be a firmware change or the existing tone board hw need to be change?
Hi Gouwa ,
can you tell us if issue is fixed for our boards ? Or only for new revision …?