I'm running a Edge-Captain with default image on eMMC (Fenix 0.9.2, Ubuntu 20.04.1 LTS, Linux 5.7; latest updates) and face constant reboots under load. I initially assumed this was due to power, but I've now tested another power supply without success.
Idle or very light load; only 1 core; is no problem for hours
Light load (~25%) usually works for ~ 10-15 minutes
Heavy load really depends; sometimes it lasts, sometimes it doesn't
Temperatures stay below 54-58C
The power supply does:
5V 3A, 9V 3A, 12V 3A, 15V 3A, 20V 3A
5V 3A, 9V 2A, 12V 1.5A
Here's the moment just before reboot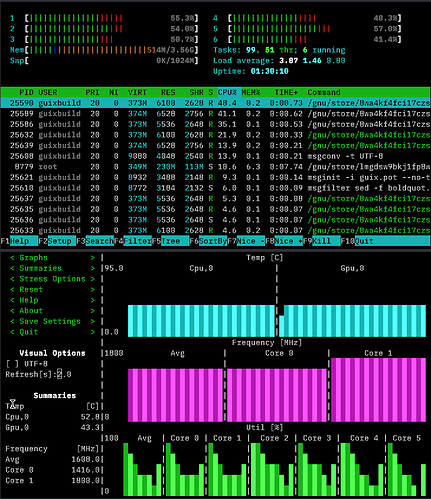 Some more details:
Only a keyboard and serial cable is attached; no HDMI, no other devices
Power is provided via USB-C
64GB microSD is plugged in (which I'm writing to)
What am I missing? Is it worth to get another power supply?
EDIT
I've done some more resting and sometimes I get this before the serial output halts:
DDR Version 1.23 20191016re
In
soft reset
SRX